Mackmyra Whisky
Mackmyra is situated between Gävle and Sandviken.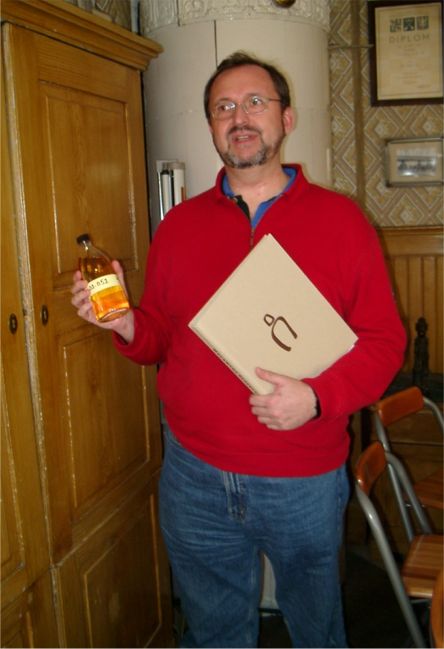 Göran has barrel nr 052.



First test of the Mackmyra Whisky was at Mackmyra 21:th of february 2004.
At that time the whisky was just one year old but amazingly nice in taste, strong of course but nice.
Second test was in Stockholm July 2005. Then Mackmyra had got a place with tasting room even in Stockholm.

Time for the third tasting 18:th of december 2005, and now the whisky is 3 years old. So Now we can call it real whisky.
Three year is the limit. It was a really big change just from the second tasting in July 2005.
The barrels are old barrels from the production of bourbon in the US.
It was a beautiful and cold sunday.




In some old carts with horses from Mackmyra they were going to transport
the boxes with the bottles from Mackmyra to Systembolaget in Valbo.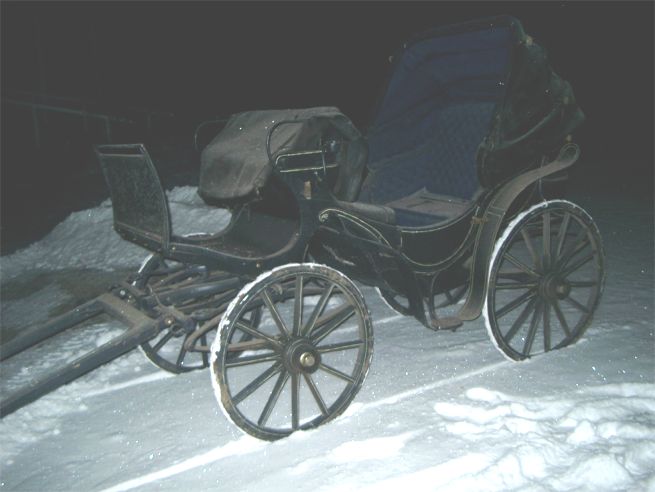 Now we are waiting for the official pictures because we were not allowed to take pictures in the labeling room.

In february we got the message:
There where no professional pictures, the photografer blew them all !!! (and WE where not allowed to take pictures)
We call it a real scandal!!!

Finally time to pick up the bottles at Juuls vinhandel in Copenhagen
Bottle nr 1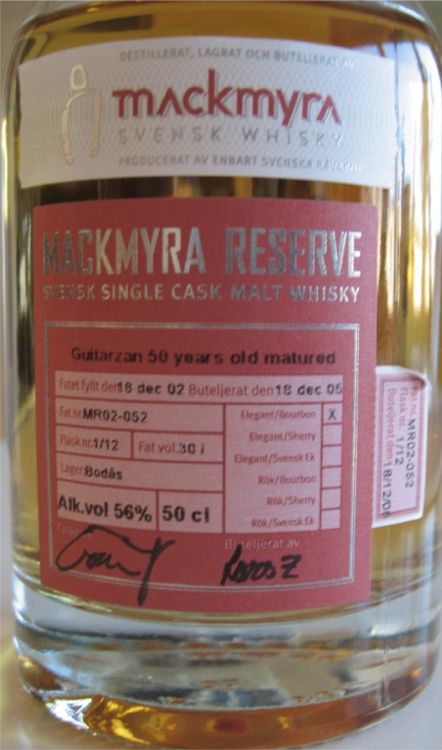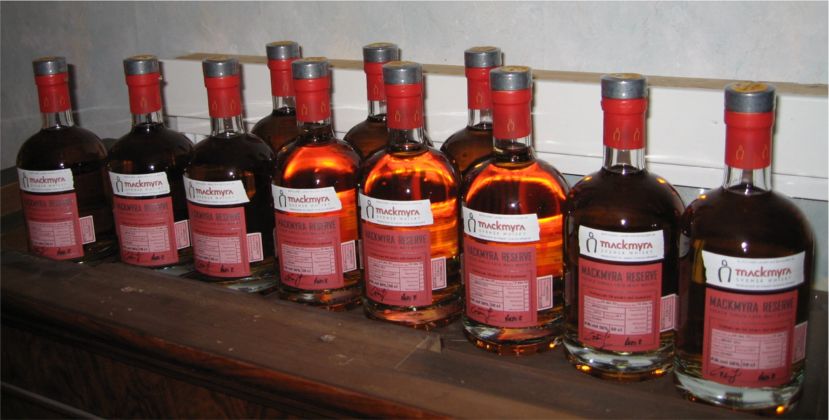 Bottle nr 2-12
Time for the next test, it´s June 2008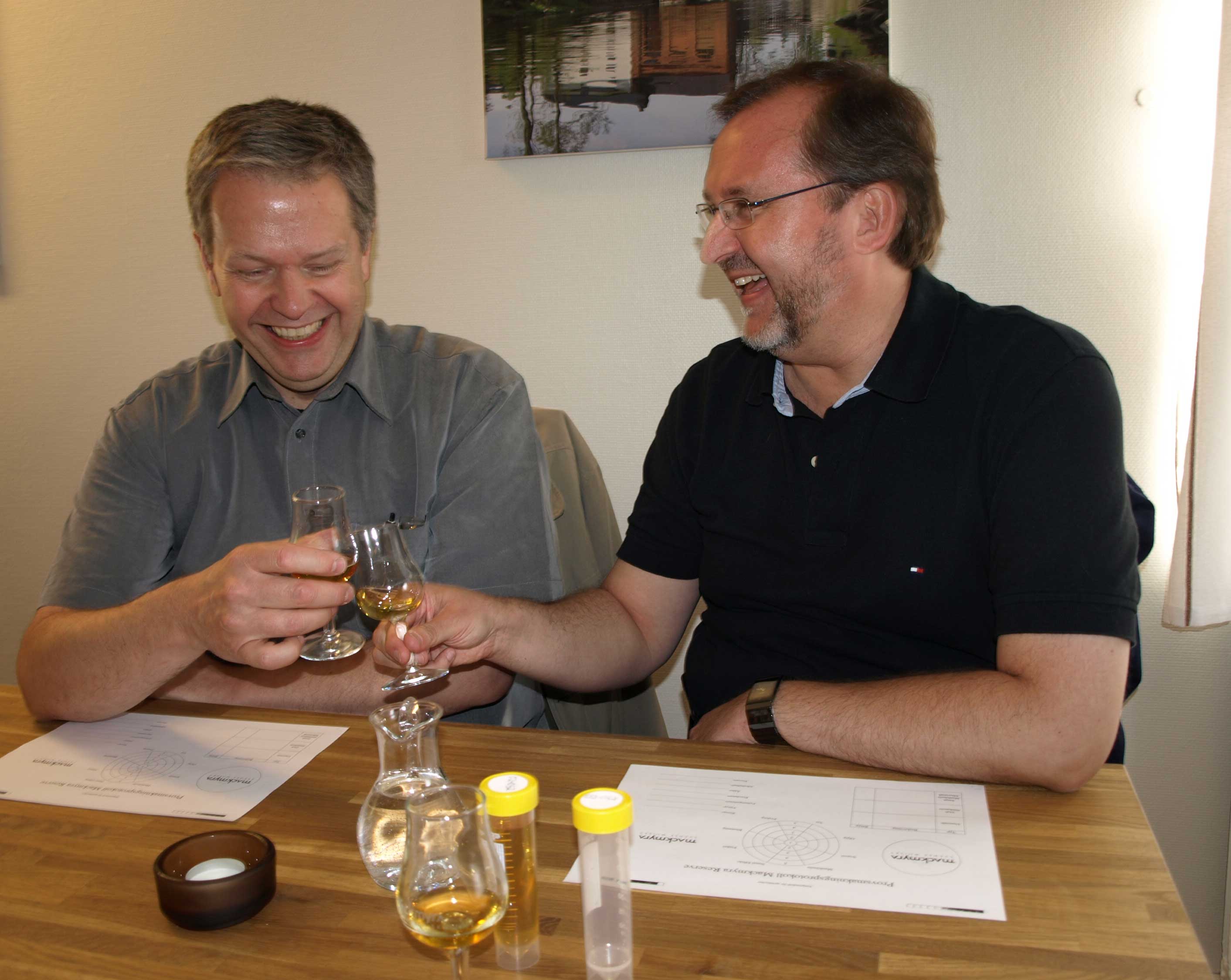 Olle and Göran are really enjoying the taste. Now the whiskey is 5 years old.
It´s time to put everything in to bottles.
November 2008 it was time to pick up alls the bottles at Juul´s in Copenhagen,
the barrel was emptied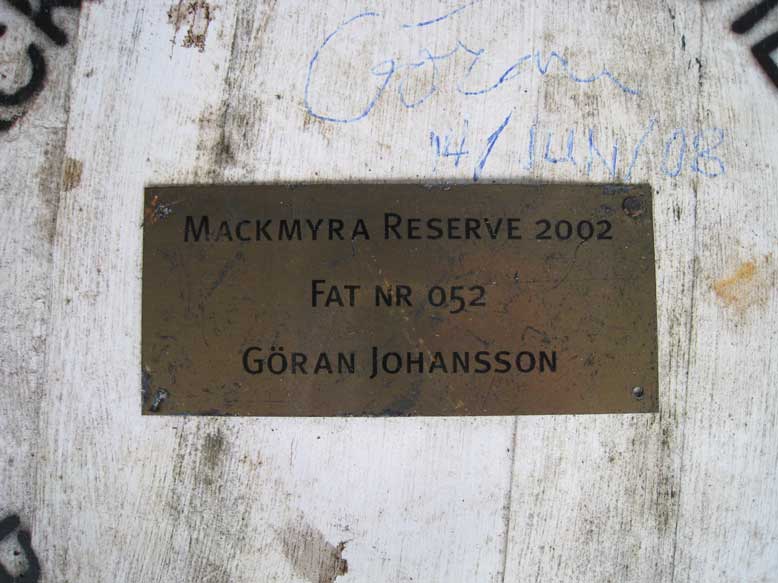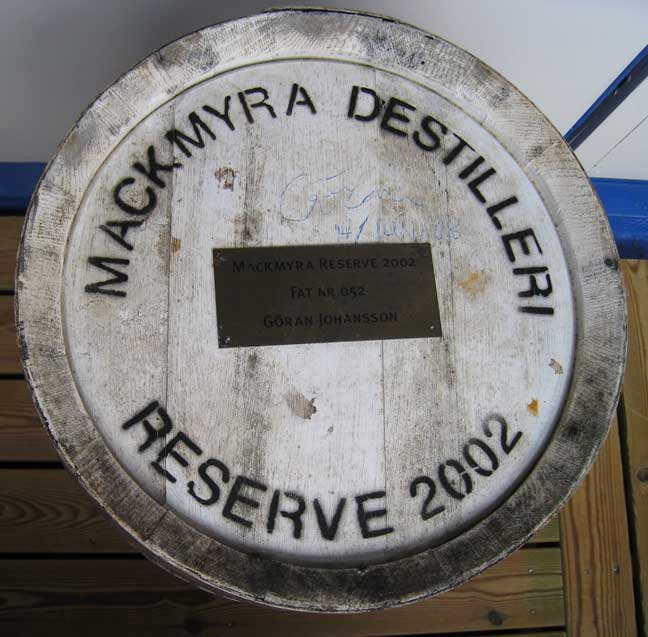 The barrel on the balcony

And the BOTTLE - Guitarzan - Den bästa utgåvan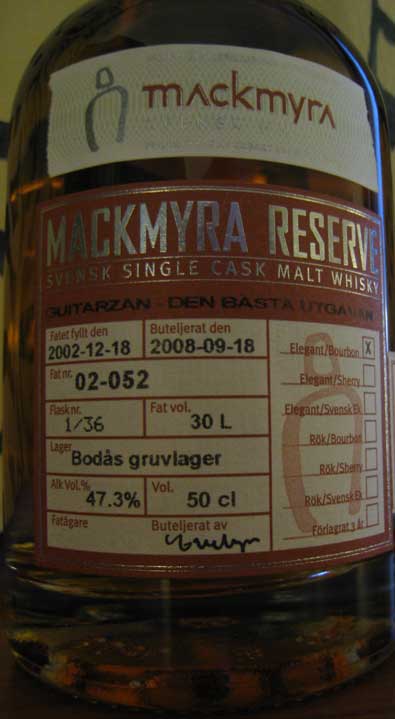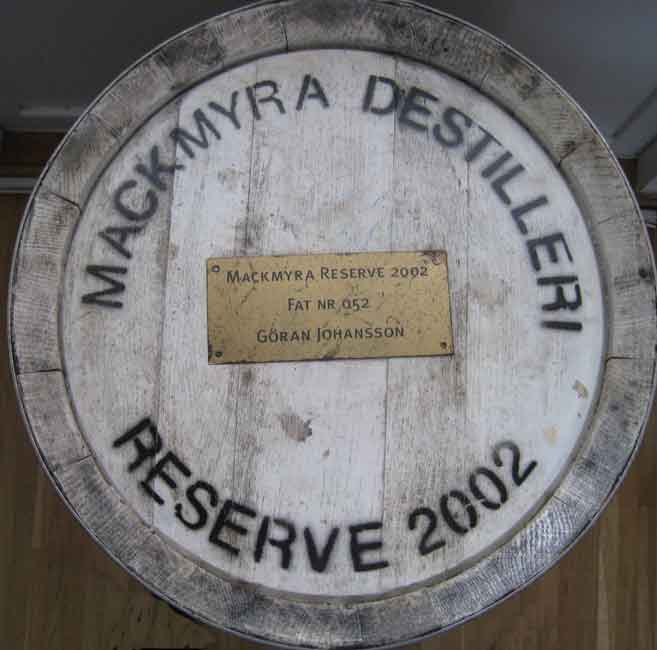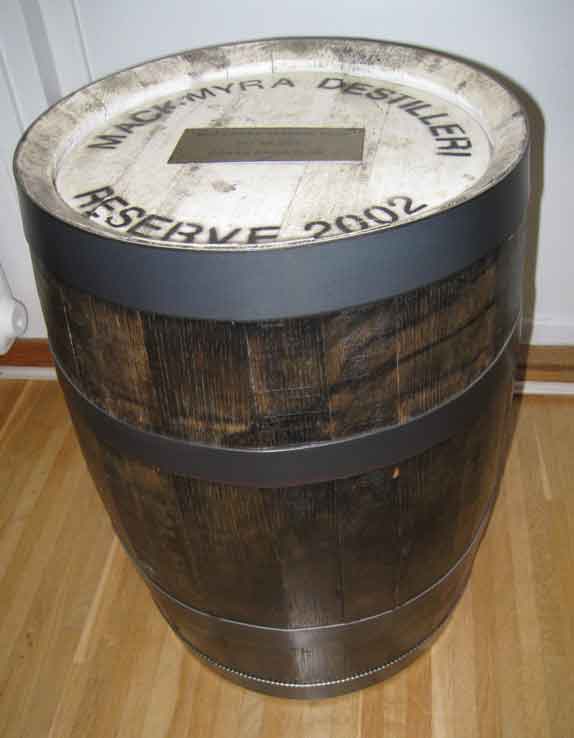 Now the barrel is back home again after some treatment against dry air, to prevent cracks.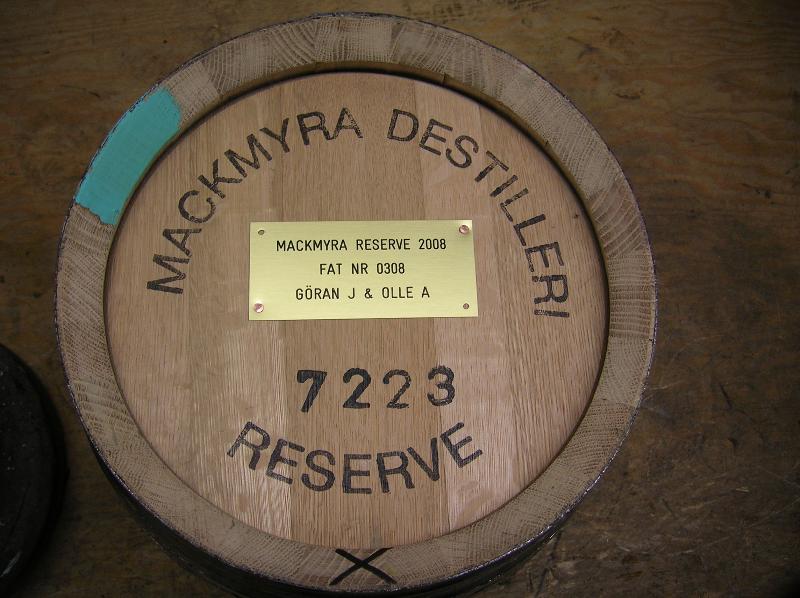 Next Mackmyra project, this year together with our old friend Olle, ready at 2011 at the earliest.
Sherry cask, peaty.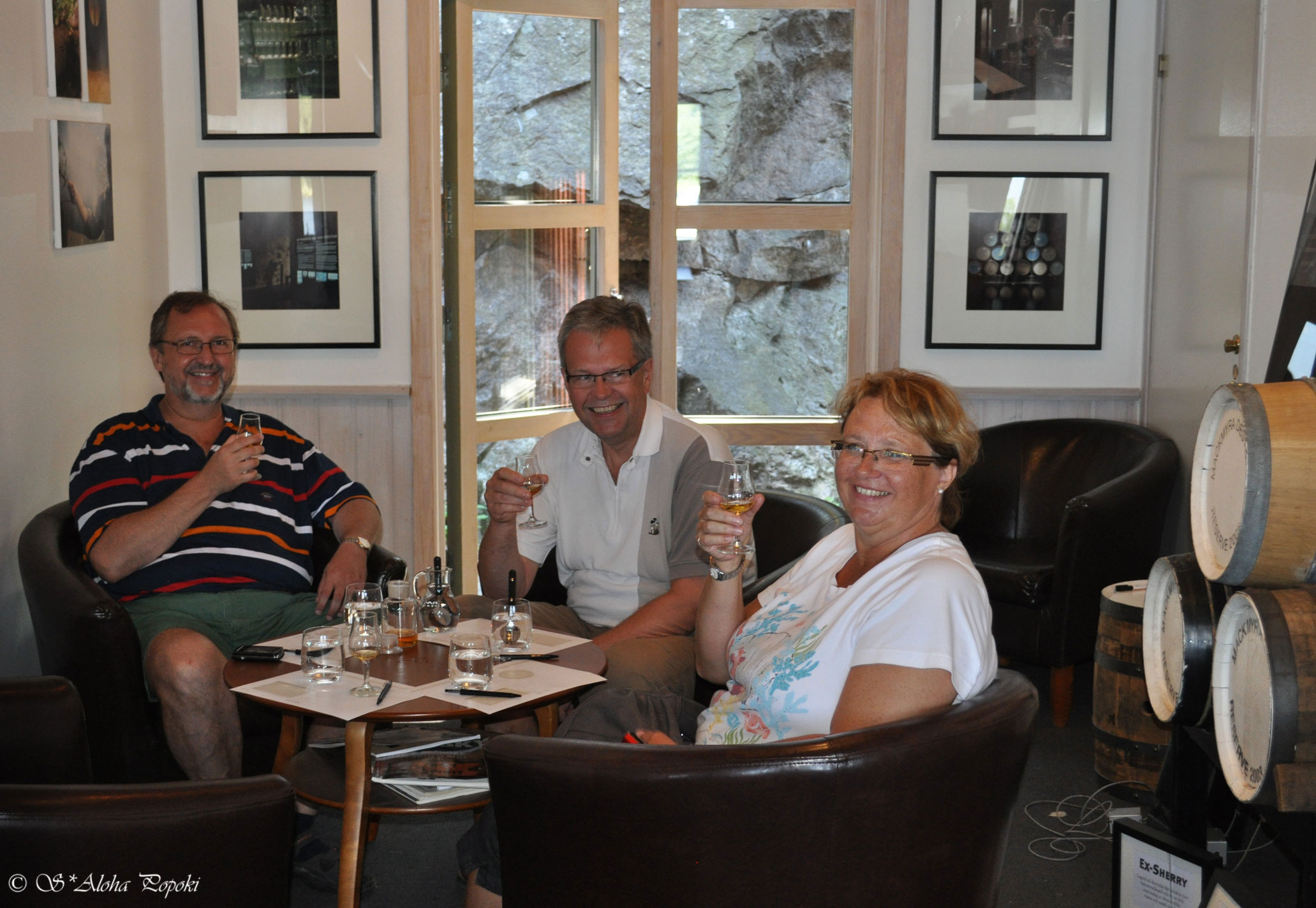 We tasted it at Fjäderholmarna 30:th of June 2011, but we will wait one more year.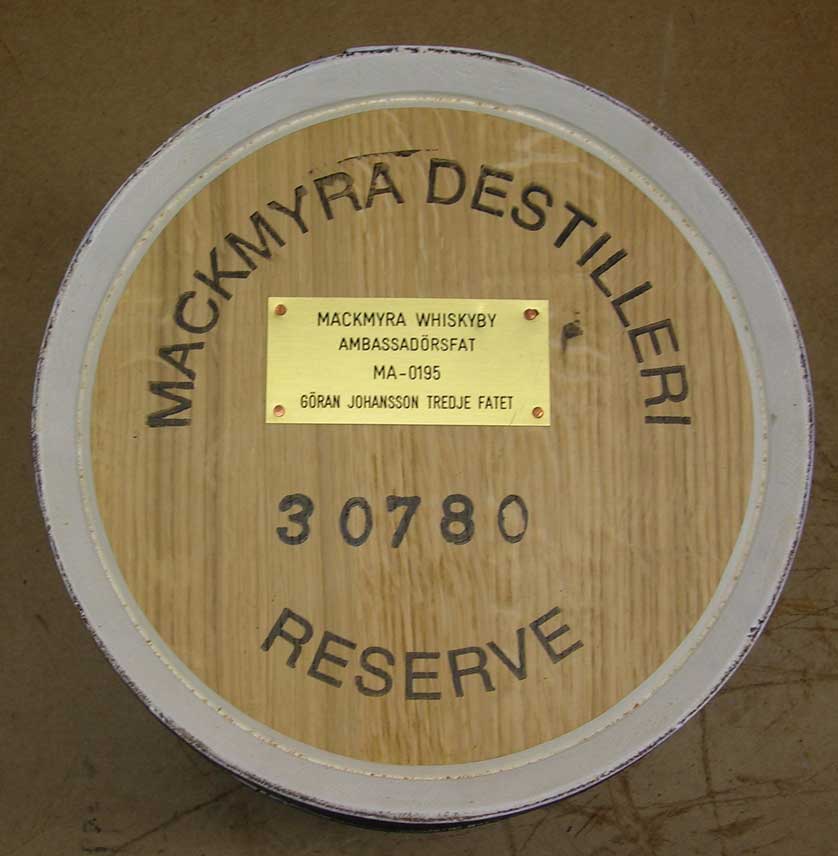 This one is only Görans and ready at the earliest 2012.

Do you want to know more? visit Mackmyra