Kittens were born 2021-05-21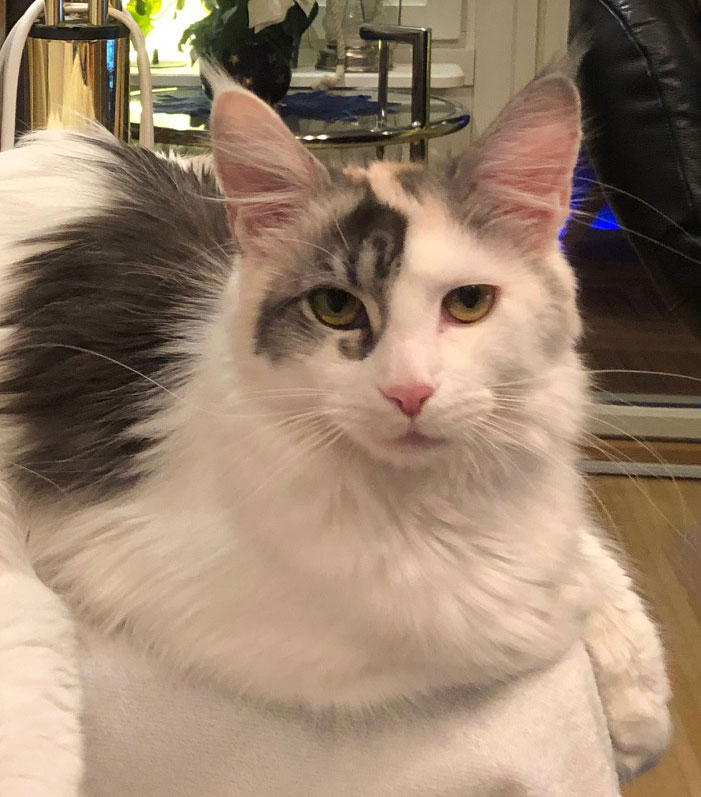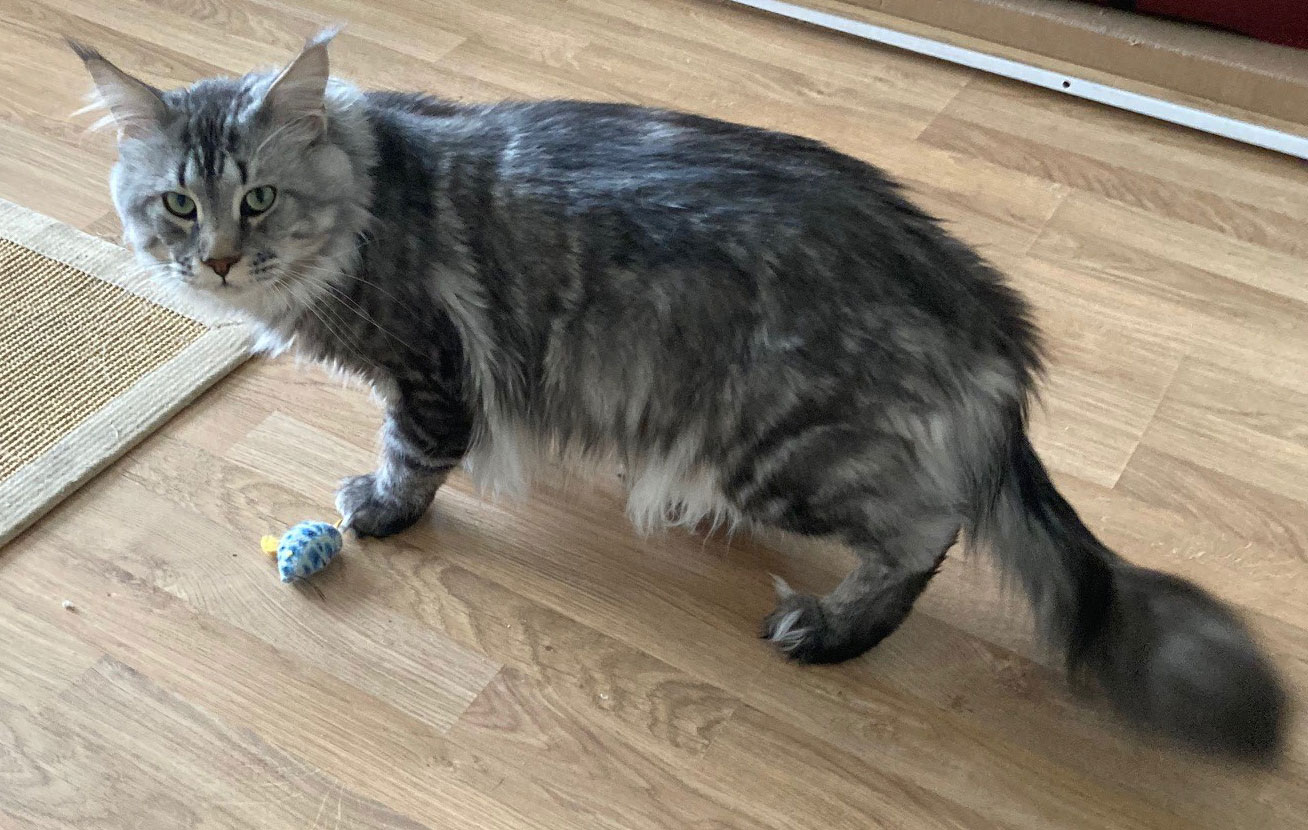 S*Aloha Popoki Pearl City (gs 02 21 62) x SE*Luddtassens Reggae (ns 22)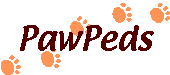 Healthresults for the parents
S*Aloha Popoki Pearl City

SE*Luddtassens Reggae

HD

:
Left: Normal, Right: Normal

HD

:




Left: Normal, Right: Normal

HCM

:


Normal

2020-12-14

H

CM

:
Normal 2020-04-20

HCM-DNA

:

N/N UC Davis nov-2020

HCM-DNA

: N/N

(as per parents)

PK Def-DNA:

N/N UC Davis nov-2020

PK def-DNA:

N/N

(as per parents)

SMA-DNA:

N/N UC Davis nov-2020

SMA-DNA:

N/N

(as per parents)

Bloodgroup:

A

Bloodgroup:

---
Inbreeding 0% in 5 gen.
Name

Sex

EMS
Colour
Pictures
Status
S*Aloha Popoki Nu'uanu Pali
M
as 09 22
bluesilvertabby (with white

medallion)

Har flyttat till Frida & Fanny i Solna
Has moved to Frida & Fanny in Solna
R.I.P 2023-10-28
CH S*Aloha Popoki

Kāhala

F
fs 22
blacksilvertortie tabby
Har flyttat till Marina & P-J i Täby
Has moved to Marina & P-J in Täby
S*Baccheoni's
S*Aloha Popoki Hanauma Bay
F
gs 03 22
bluesilvertortie classic tabby bicolour
Stays/Stannar
S*Aloha Popoki Sandy Beach
M
ds
redsmoke
Tillbaka hemma igen, stannar t.v.
Is back home, stays, perhaps permanent?
R.I.P 2022-07-13
S*Aloha Popoki nr 3
F
gs 02 21 xx
bluesilvertortieagouti
harlekin
R.I.P 2021-06-07.
S*Aloha Popoki Koko Head
F
as 02 21 xx
bluesilveragouti
harlekin

R.I.P 2021-06-21 (accident).