West Coast wilderness of Tasmania

The Hells Gate Lighthouses



Entrance Lighthouse in front and Bonnet Island Lighthouse the dot in the distance



Bonnet Island Lighthouse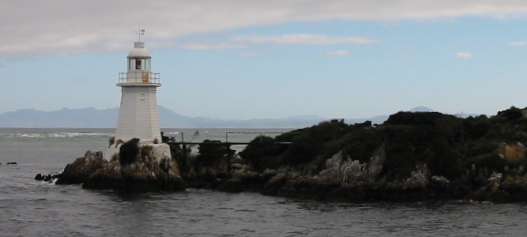 Entrance Island Lighthouse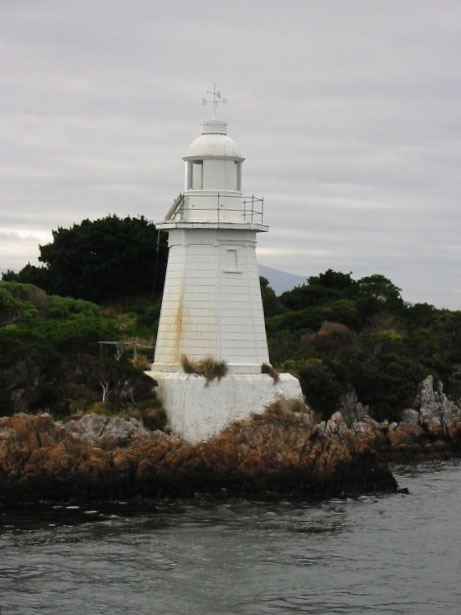 Bonnet Island Lighthouse

I got a email from an Maine Coon breeder at Tasmania Dinkidi Maine coons about these two lighthuses. A big thank you to Cynthia Harper.

The Hells Gate Lighthouses
The narrow 120 metre entrance to the huge Macquarie Harbour was discovered in 1815.
The Entrance Island and Bonnet Island Lighthouses stand at the entrance to Macquarie Harbour, a huge inland sea of about 100 square miles.
History
1816 timber cutters moved in and navigating the narrow entrance and its sandbar was an essential hazard to getting the timber out to Hobart.
A signal station was erected near Cape Sorell in 1822 to indicates conditions entering the harbour. It was manned by convicts from the newly established penal settlement at Sarah Island.
The conditions were so bad at the new Sarah Island that the convicts named the entrance to the harbour Hells Gate. Other records indicate the name was used due to the enormous rush of the tides through the entrance to the harbour which can create very dangerous conditions.
In the 1890's the discovery of silver and lead at Zeehan greatly increased the traffic entering the harbour works were taken to improve the entrance.
in 1891, a light was exhibited from two white six sided wooden towers, one on the western side of Entrance Island, and the other on Bonnet Island. Also a breakwater was constructed at Hells Gate to check the sandbar and in 1899 a light was constructed a Cape Sorell.
More lighthouses from Tasmania